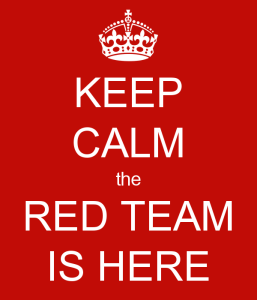 Welcome back to Two Navy Guys and a Novel, the blog series where you get to watch two ex-Navy officers co-write a military-political thriller. If you're new to our series, you can check out past episodes on our webpage.
Ding-Dong the (First) Draft is Dead!
For those of you who keep an eye on our Writing Progress-O-Meter, you will see that the first draft is finished! As you might recall, our plan called for a 90,000 word first draft, but here at Two Navy Guys we're over-achievers, so we decided the story needed 111,097 words to tell it the way we wanted to.
Even better, we're a third of the way through the second draft and on track to deliver a completed manuscript to our beta readers in mid-December. More to follow on that topic in future posts.
Meet the Men in the Black Hats
In our post last week, we introduced the Good Guys, the heroes of our story. Well, it's time to give air-time to the men in the black hats.
You will notice a theme in our antagonists: they like to keep it in the family.
Hashem Aboud grew up in a privileged background in pre-Revolutionary Iran, son of an Iranian mother and a Lebanese father.
Hashem saw his world disintegrate when the Shah fell in 1979. Overnight, his family's wealth evaporated, and his father was expelled from the country. Instead of the university education in the West that had been planned for him, Hashem was drafted to serve in the Iranian Army during the Iran-Iraq War.
After the war, he was recruited for the Iranian Qods Force, a unit of the Revolutionary Guard that is responsible for black ops outside the borders of Iran. When Weapons of Mass Deception begins on the eve of the 2003 invasion of Iraq, Hashem Aboud is a Lieutenant Colonel in the Qods Force and about to pull off the coup of his career.
Hashem's older brother, Aban Rahmani, is a Muslim cleric. Aban, fifteen years senior to Hashem, was educated in the West with an advanced degree in Geology. His dream was to work with his adopted father as a geologist for his country.
Like his younger brother, Aban's life was turned upside down by the fall of the Shah in 1979; however, Aban, too old to be drafted into the Iran-Iraq War, turned his efforts in another direction: religion.
In his zeal for his new calling, Aban cut all ties with his adopted Lebanese father, and reverted to his birth father's surname, Rahmani. Over the next quarter century, he focused all his energy on building a religious following and rising through the ranks of the Iranian religious elite. By the time we meet him in Weapons of Mass Deception, Ayatollah Rahmani has earned a coveted seat on the Iranian Council of Guardians, and a reputation as an extreme hardliner.
But Aban has even higher ambitions, and plans to use his younger brother, Hashem, to achieve them.
When Tamir Aboud, Hashem's father, was expelled from Iran, he returned to his native Lebanon–and the arms of his former lover, Gabrielle Roshed. Tamir, penniless and cut off from his family in Iran, died suddenly less than a year later, not even knowing his mistress was pregnant.
Rafiq Roshed was born in Arsal, a small town in northern Lebanon, and grew up during the Israeli occupation of his country. He was a bright boy, but like many of his generation gravitated toward the violence of the Hezbollah fighters. When he was sixteen, he earned a place on the strike team that attacked the Khobar Towers in Saudi Arabia.
Following Khobar, Hashem intervened and sent him to study in the US under an assumed name. Rafiq earned an undergraduate degree in physics—and learned about the American Midwest. By the time Rafiq returns to his Iranian intelligence operative brother five years later, he looks, sounds, and acts like an American.
Hashem has big plans for his young protege.
Bad Guys are People, Too
As we've said multiple times in theses posts, we place a high value on authenticity in our writing and that extends to our characters. It's hard to write bad guys well, and it's tempting to make them monsters, out to destroy the world.
The truth is that bad guys to do bad things for a reason. As you might guess from the short descriptions above we have motivations of greed, loyalty, and revenge. All good reasons. We're just glad we write fiction.
---
David Bruns is the creator of the sci-fi series The Dream Guild Chronicles, and one half of the Two Navy Guys and a Novel blog series about co-writing the military thriller, Weapons of Mass Deception. Check out his website for a free sample of his work.
---