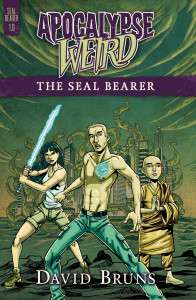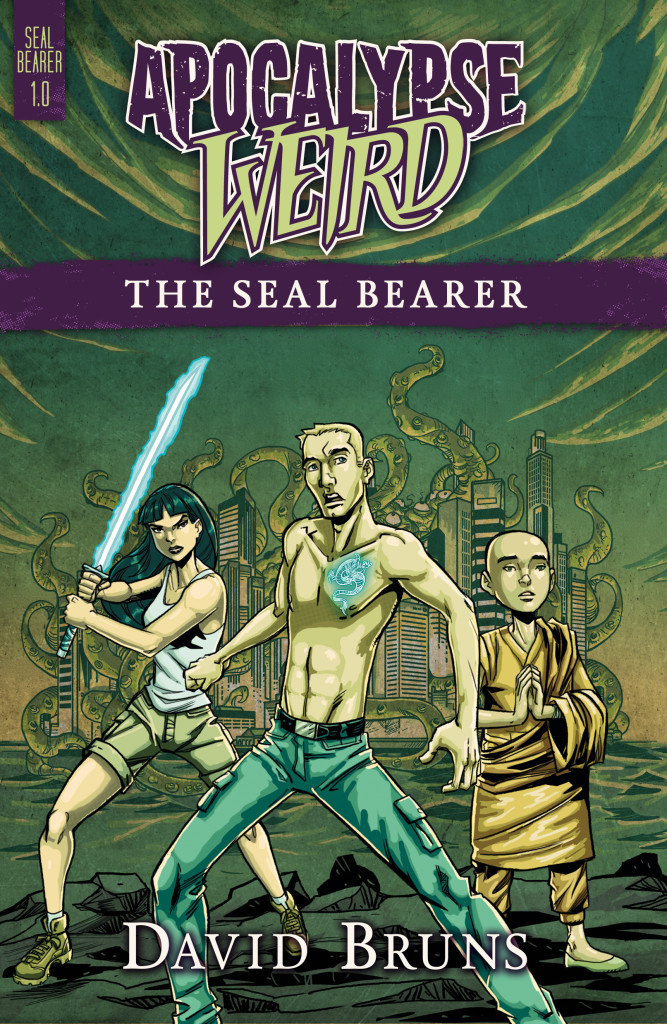 You can call me "Lucky 13." My novel, The Seal Bearer, which launched this week, is the thirteenth story in the Apocalypse Weird catalog.
What is AW? Think of it as a coalition of authors writing in a shared universe. The best analogy is the MARVEL Comics franchise, which operates as a creative umbrella for independent characters and storylines. You can go here for the full download on why I see it as a benefit to both readers and writers.
Now that my novel's safely out in the world, I'm taking some time to reflect on the AW experience. Here's what I learned:
Use Constraints as Creative Levers – Every AW novel has parameters. You have a "territory"—mine was Southeast Asia—and a set of canon rules with required elements and a hierarchy of the evil lurking behind the scenes. Everything else—characters, writing style, disasters—are up for grabs. The trick for me was to define a main character, then use the AW "must haves" to shape the action in the story. As an example, a required story element is an earthquake. What happens when an earthquake happens underwater? Voila, I give you a tsunami, probably one of the most terrifying natural disasters for coastal communities in SE Asia.
Steal From Your Fellow Authors – As the 13th AW novel, I had the luxury of using the work of twelve authors as source material for my own novel. In Immunity, by EE Giorgi, she has a secondary character named General Naga, with a backstory as a drug kingpin from the Golden Triangle. I "borrowed" the General from Giorgi, and he developed into the main bad guy in my story.
Learn From Your Fellow Authors – This was my first foray into post-apocalyptic fiction. In reading the twelve books before mine, I got to see how different authors handled the subject matter. In Red Palm, Weston Oches went for a horror vibe, heavy on the gore. <cue the bloodmobile> Kevin Summers had more of a Stephen King, small town-creepy thing going on in The Bleak December and Chris Pourteau's The Serenity Strain aimed for an intimate, family-based end of the world story. Reading each of these authors helped me find a voice for my own story of an uber-rich, software tycoon forced to endure a supernatural roadtrip.
Stake Out Your Own Space – While it's great to leverage the work of those before me, when it came time to craft my own story, I was determined to put my own stamp on things. For me, that meant a close third-person, single point of view narrator with a strong sense of inner change and a twist at the end. I also used real places in Asia that I've actually visited so I could give that "lived in" feeling to the story.
For anyone on the fence about writing in a shared universe, I strongly suggest you give that opportunity another look.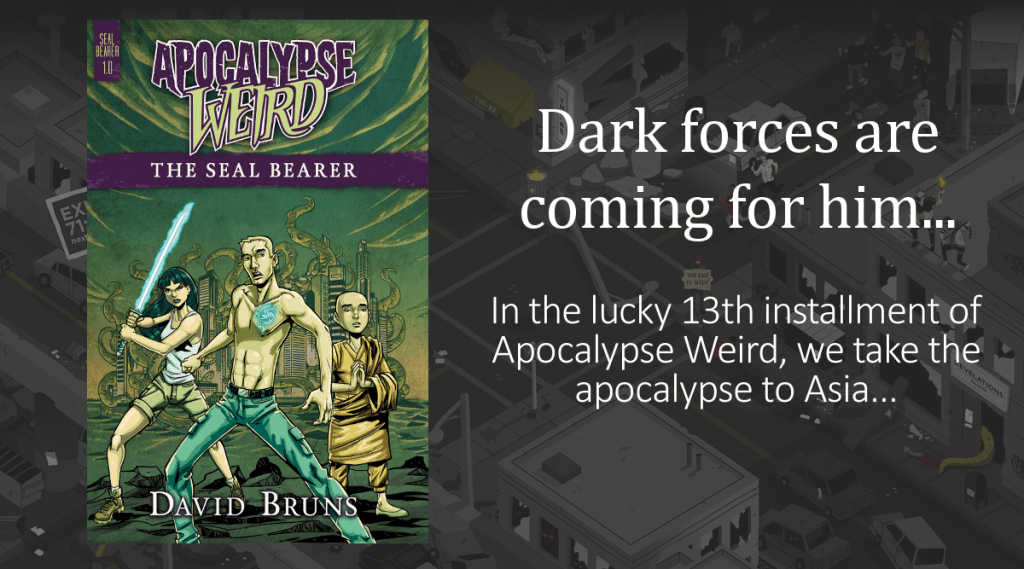 ---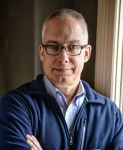 David Bruns is the creator of the sci-fi series The Dream Guild Chronicles, one half of the Two Navy Guys and a Novel blog series about co-writing a military thriller, and co-author of Weapons of Mass Deception, a story of modern-day nuclear terrorism.
---