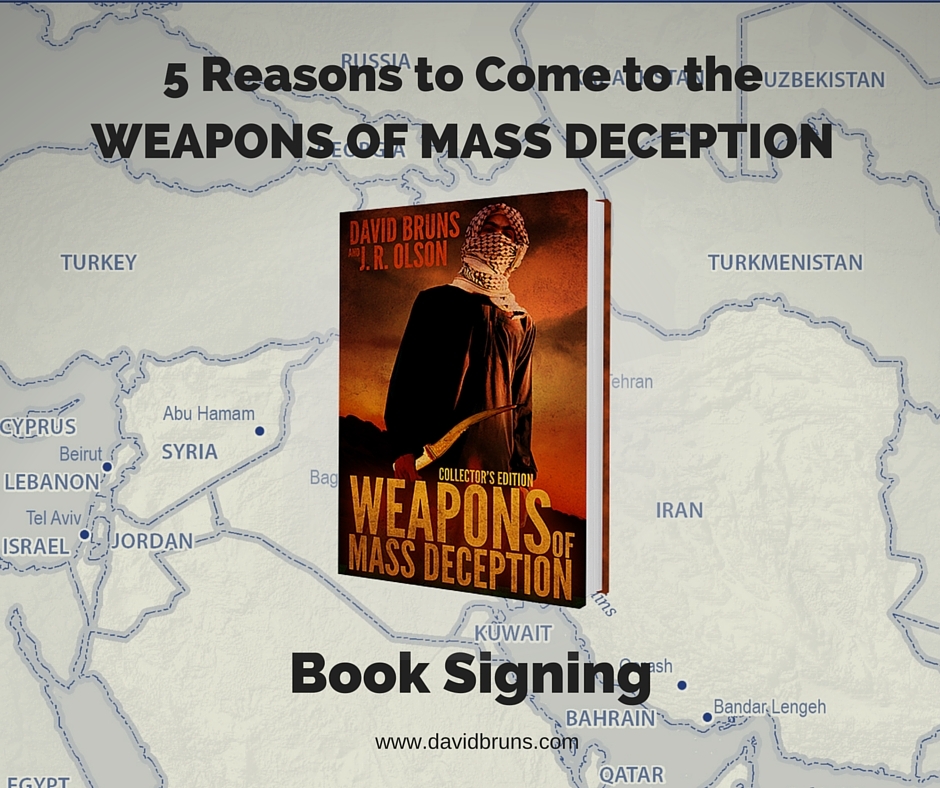 This weekend, the Two Navy Guys are having a pre-holidays book reading and signing for their Minnesota military thriller, Weapons of Mass Deception.
Here's five reasons why you should stop by the Shakopee Public Library this Sunday, December 13th at 2PM to meet the Two Navy Guys and pick up a signed copy of WMD.
Win a prize – we're giving away a numbered Collector's Edition copy of WMD to a random audience member, but you have to be there to claim your prize!
Get a unique Christmas gift – Do you have a hard-to-please person on your Christmas list? How about a signed, personally inscribed copy of a novel written by two local authors?
Hear a sea story from a former US Navy nuclear submarine officer – David was an officer in the Silent Service for six years. He's got a few stories about what life is like on a submarine.
Ask a former naval intel officer about current events – JR retired from the Navy a few years ago after a twenty-one year career as a naval intelligence officer. When was the last time you got to talk to a real intel officer?
JR and David ran a very successful Kickstarter campaign—find out how they did it!
Weapons of Mass Deception is a military thriller with Minnesota roots. Co-written by two local US Navy veterans, WMD is a "ripped from the headlines" story of modern-day nuclear terrorism that takes you all over the globe then right back to the Twin Cities.
For fans of Tom Clancy, Vince Flynn and Clive Cussler
---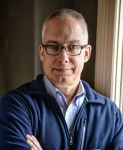 David Bruns is the creator of the sci-fi series The Dream Guild Chronicles, one half of the Two Navy Guys and a Novel blog series about co-writing a military thriller, and co-author of Weapons of Mass Deception, a story of modern-day nuclear terrorism.
---