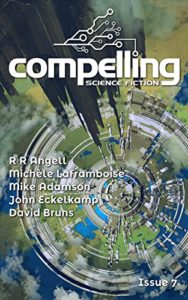 Once upon a time I was a US Navy submarine officer. Those six years on active duty were packed with experiences that I mine every day in my life as a writer. Surprisingly, I've written very few submarine stories—until now.
My short story "Fathom the Ocean, Deep and Still" is in the latest issue of Compelling Science Fiction magazine. It's a futuristic tale about an underwater, bio-engineered city going through a growth spurt of sorts.
You can read the story for free HERE.
But before you click on that free link, you should know that Compelling Science Fiction pays pro rates to writers (like me). If you can afford the $3.60 to buy the issue on Amazon, I'm sure the magazine producers would be very appreciative.
Better yet, check out their Patreon page. For less than $2 a month, you can get every bi-monthly issue (in Kindle or EPUB format) the day it is released.
---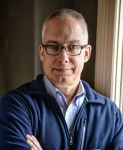 David Bruns is the creator of the sci-fi series The Dream Guild Chronicles and numerous speculative fiction short works. In his spare time, he co-authors contemporary thrillers with titles like Weapons of Mass Deception, a story of modern-day nuclear terrorism. Get the David Bruns Starter Library for free.
---