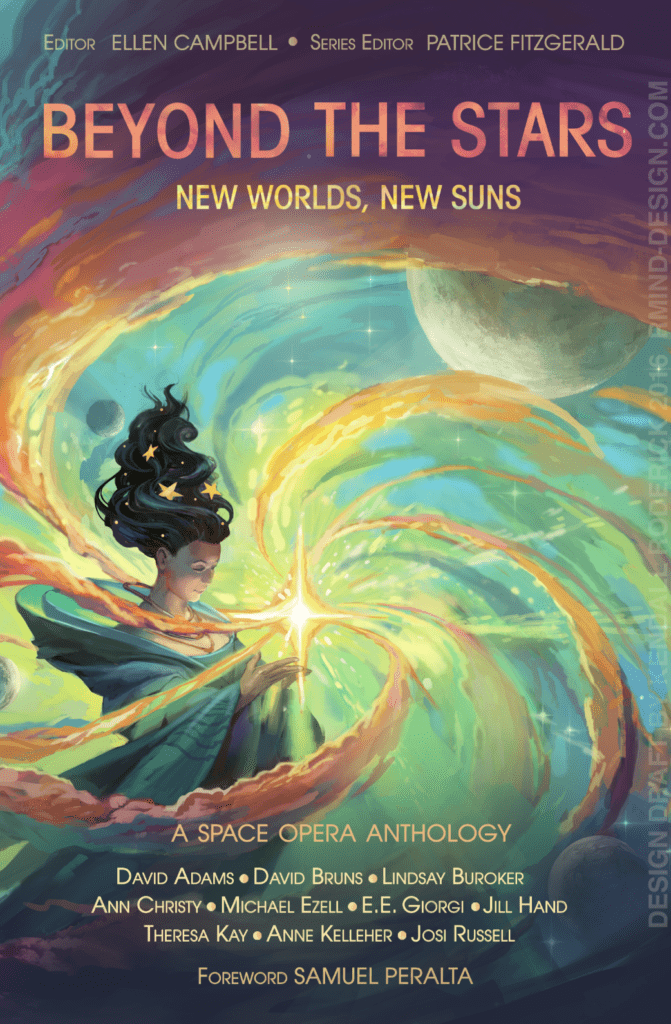 "I think Beyond The Stars is my favorite anthology series. Great space opera sci-fi here, not a single dud in the bunch."
A fourth volume in the prestigious series of space opera collections emerges, featuring ten authors, some best-selling and some freshly emerging, telling bold new tales. Join these award-winning writers as they take you on a journey... beyond the stars.
What readers are saying about the BEYOND THE STARS space opera series:
"Great stories, great writers, and a blisteringly good collection."
"I finished this anthology in less than a day and I was sad because I wanted more."
"Close to perfect collection."
"Great book that entertained and left me thinking. Thanks for the chance to discover these new worlds!"
BEYOND THE STARS space opera anthologies include:
Dark Beyond the Stars
Beyond the Stars: A Planet Too Far
Beyond the Stars: At Galaxy's Edge
Beyond the Stars: New Worlds, New Suns